Welcome to The Sockery
The Sockery is a family run business, 100% Australian owned & based in the beautiful Blue Mountains. We aim to reduce our environmental footprint by stocking quality socks, using compostable packaging and stocking locally manufactured brands where possible. We cater for everyone's sock needs including casual socks, those for special or medical needs or fashion or novelty socks. Shop The Sockery for Womens, Mens & Kids socks including fun, fashionable, novelty & sensible socks from leading brands like Humphrey Law, Bamboozld, Lafitte, Ozone and many more!
Knock, knock! Who's there?
Snow. Snow who?
Snow time to waste, it's almost Christmas!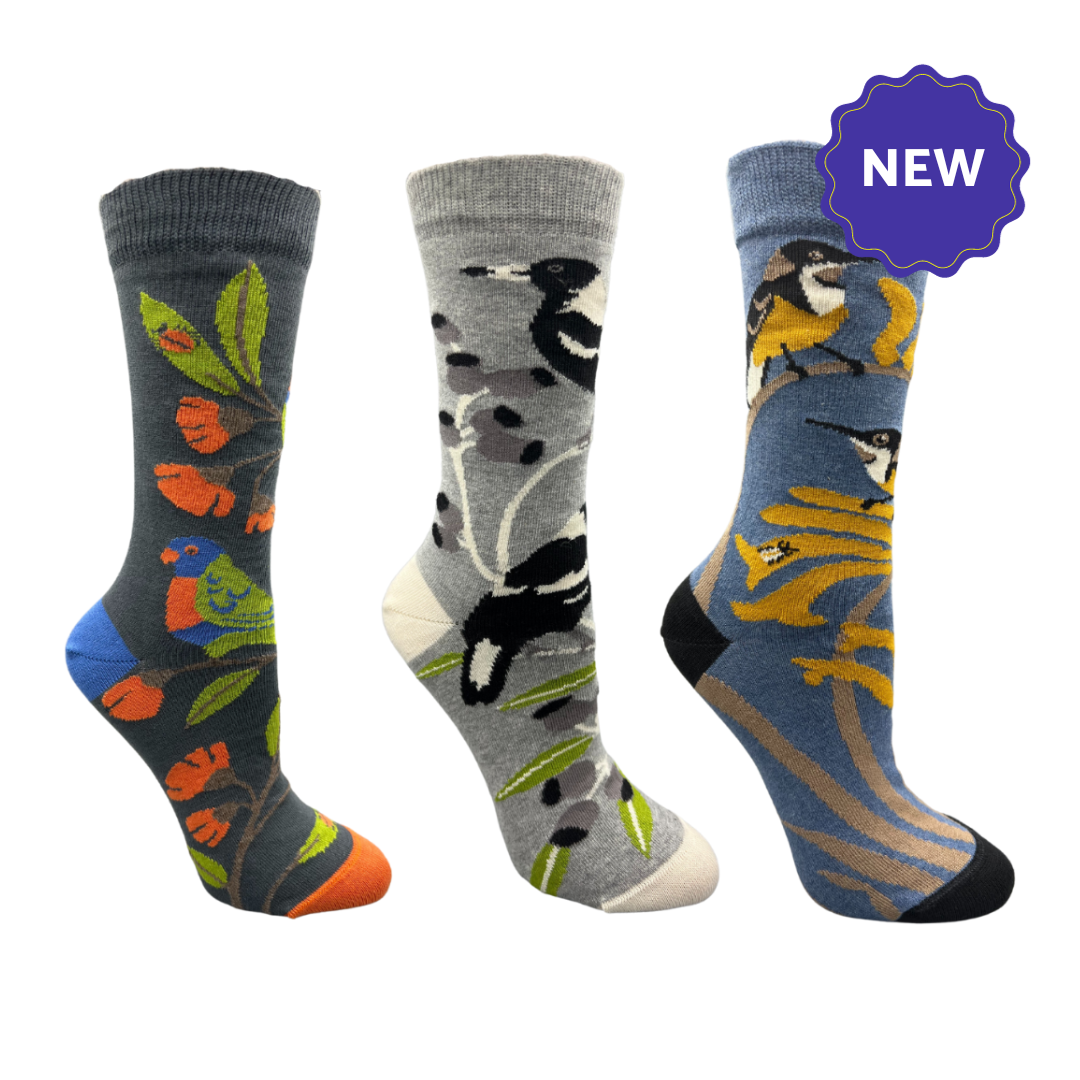 NEW IN
Shop Our Salt Ash Native Bird Range
Exclusive to The Sockery, these gorgeous socks have been illustrated by talented Blue Mountains artist, Eloise Short. The 4 designs are of Rainbow Lorikeet, Fairy Wren, Magpie and Eastern Spinebill.

Made in Australia by a member of Ethical Clothing Australia 💚
Shop Now
When will I get my order?

During the business week orders are normally packed the day after they are placed. No orders are packed and shipped on the weekend. We use Australia Post for all deliveries.
What payment options do you accept?

We currently accept the following payment options:

PayPal, Credit card, Shopify Pay, AfterPay and Bank Transfer
What is your return policy?

If you are not happy with your socks or change your mind, you are welcome to return your socks and receive a refund . There is no refund on shipping costs.
Socks must be returned within 30 days and be unworn and in original undamaged packaging.
We would prefer that you email us at info@thesockery.com.au to let us know they are on their way back.
Blog posts
View all
        Many people wear compression socks for medical reasons like varicose veins, post-surgical recovery, poor circulation, and swelling, but actually almost anyone can benefit from weari...
clothing manufacturing
Sustainability Spotlight: Humphrey Law
It's so easy to pop a pair of lovely woollen socks on our feet and head out the door without thinking about how our socks are made.  Who are the people who make them? Where do they make them? HOW ...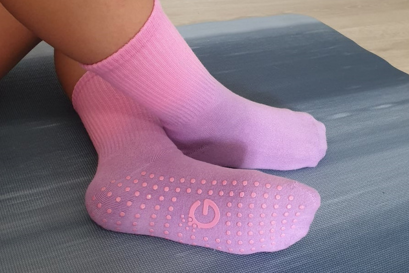 Wearing socks with grippy bottoms, or non-slip socks provides several benefits: Safety: Grippy bottoms on socks provide traction and grip on smooth surfaces, reducing the risk of slips, trips, and...